The last two weeks: Brussels sprouts, gift guides, cookbook giveaways and EYBD Previews
November 6, 2020 by Jenny
Your eyes are not deceiving you. I am going to write about Brussels sprouts – the one vegetable that my 16-year-old son and I fight over at the table. We fight over who gets the last sprout. Every time I make them, my son and I half-heartedly attempt to get my husband (his father) to try them. We want Jim to love them like us but then we remember we will have to share with a third person if he is converted!
One of my favorite recipes is the recipe above from Jessica Merchant's blog How Sweet Eats. Sometimes we crumble bacon or add chunks of crispy Kielbasa sausage (ala Crave Burgers with a teriyaki glaze). But as long as I get a nice crisp char on the sprouts and have salt, pepper, and olive oil, we're good. We have 6,500 recipes in our EYB Library for Brussels sprouts (online recipes).
There are even a few cookbooks devoted to the sprout and only the sprout. Last month, Heather Thomas' The Brussels Sprouts Cookbook was published in the UK. Another title is The Sprout Book: A Celebration of the Humble Brussels Sprout.
Are you a Brussels sprout fan? What is your favorite recipe or method to prepare them?
The last two weeks on the blog
Since our last roundup, Darcie has written articles entitled:
Darcie's weekly food news antipasto is shared every Sunday #foodnews brings up these information-packed posts from the most current to the first one.
Over the last few weeks, I've shared:
Giveaways have been posted for Simply – Sabrina Ghayour, The Wicked Baker, and Home Cookery Year. More giveaways coming soon with incredible products!
Other articles of interest:
Thanks to our members who used our affiliate links while doing their shopping. The commissions earned help us to index more books, please remember to click here before shopping Amazon USA * Amazon Canada * Amazon UK anytime.
Jenny and the EYB Team
---
Featured Recently Indexed Titles
Member Photos from the Last Two Weeks
Cucumber salad à la Xi'an Impression from Ottolenghi Flavour by Yotam Ottolenghi, Ixta Belfrage, and Tara Wigley submitted by member KarinaFrancis
Schnitzel sandwich with capers, tomato, and basil from I Love New York: Ingredients and Recipes by Daniel Humm and Will Guidara submitted by member MarietNL
Have you uploaded any of your own photos yet? Learn more! Please remember to update your profile with your Instagram name if you would like to be tagged in any photos that we share!
---
Featured Online Recipes from the Last Two Weeks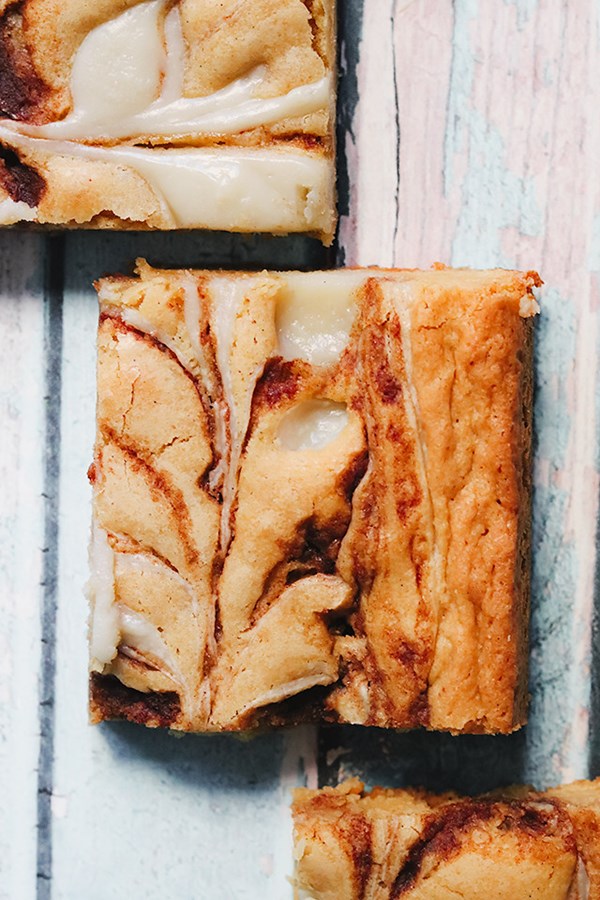 Cinnamon roll blondies from Eats Well with Others by Joanne Bruno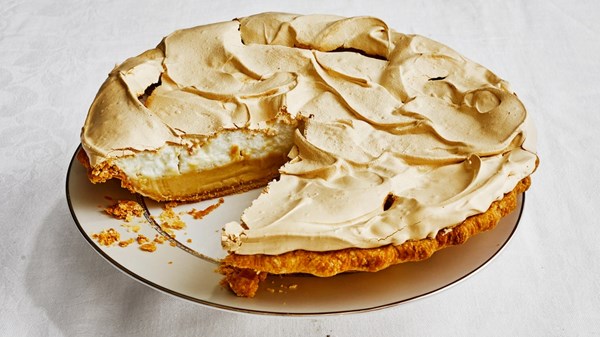 Milk and honey pie from Bon Appétit Magazine, November 2020: The Thanksgiving Issue
EYBDigital Previews
Recently we uploaded our 800th EYBDigital Preview where a selection of full sample pages is available for the following cookbooks.
Learn more about EYBDigital Previews.
Note: To learn why you cannot add all EYBDigital Preview recipes to your Bookshelf, please read this Help page.
Cookbook Giveaways
Click on the Bold Blue Link Below to Enter
Enter our US giveaway to win one of three copies of The British Baking Book: The History of British Baking, Savory and Sweet with one grand prize winner receiving a set of USA Pans for all your baking needs! Expires 11/10/2020
Enter our worldwide giveaway to win an autographed copy of Rising: The Book of Challah by Rochie Pinson. Expires 11/16/2020
*Publishers ask that we be patient awaiting the arrival of prizes as warehouses are not operating at full capacity yet. The cookbook giveaway roundup shares all current giveaways.