Cookbook preview for the second half of 2021
July 27, 2021 by Jenny
We're approaching August at warp speed. August begins the soft opening of Cookbooktober, those magical months through November where cookbooks are released in a frenzy. In February, I shared my preview for January through July and now that seems like years ago! (Full listings of this year's titles can be found on the Cookbook Preview).
Please note that I have a much bigger preview than other sites as Eat Your Books is international, and we cover titles from around the globe. I've tried to include the publication date and countries for each title. For Australia and New Zealand, I checked sites such as Booktopia and Mighty Ape but please be sure to check with your local booksellers to see if they will have these titles in stock and/or can order them for you.
As most of these titles can be purchased at Book Depository (we are also an BD affiliate) and shipped worldwide you needn't wait until the book becomes available on Amazon in your region. If you use our BUY BOOK button, please know that as an Amazon Associate Eat Your Books earns from qualifying purchases when using our links:
Again, please remember your local booksellers to purchase any of these titles or others.
Be sure to click on the
icons where available for a look inside these titles. We will be adding more previews so please check back. I cannot possibly cover every book that is coming out this fall here in this post – so be sure to check out my monthly cookbook reviews for more information.
Please also note that some publishers have advised that shipping issues and more have caused delays and a few publication dates may move. We will keep our EYB Library updated when we know of these changes. Let's get started!
---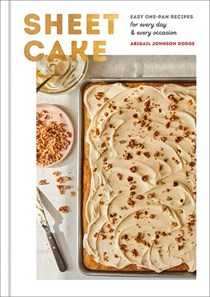 Sheet Cake: Easy One-Pan Recipes for Every Day and Every Occasion by Abigail Johnson Dodge: Pub date: 8/2021 (US/CA/AU/UK/NZ). If there were ever a time for cake, it is now. Abby delivers her vast baking knowledge in this new book which shares over 150 recipes from a Black Forest olive oil cake to a Frozen Mexican brownie cake. Measurements are given in volume and weight and all are baked in a half-sheet pan measuring 13 x 18 x 1 with instructions for transforming into three layer rounds and more.
Jane's Patisserie: Deliciously Easy Customisable Cakes Bakes and Treats by Jane Dunn: Pub date: 8/2021 (UK/AU/NZ). I have ordered this book and am waiting for it to cross the ocean but have reviewed the electronic version. Jane's blog Jane's Patisserie was voted #1 blog by Vueilo in 2020. If the cover cake – a Salted caramel drip cake doesn't have you hitting that buy book button, there are 200 pages of reasons to do so. No-bake millionaire's cheesecake, Salted caramel pretzel slice, and Glazed ring doughnuts are a few more tempting treats. Fudge, marshmallows, ice cream, pies, scones and more await you!
Bayrut: The Cookbook: Recipes from the Heart of a Lebanese City Kitchen by Hisham Assaad: Pub date: 10/21 (AU/UK/US) 11/21 (NZ). This beautiful book provides more than just the 70 accessible and mouth-watering recipes and is packed with stunning location photography and personal anecdotes from Hisham, making it a love letter about (and to) the Middle Eastern capital. For more details see this sneak peek.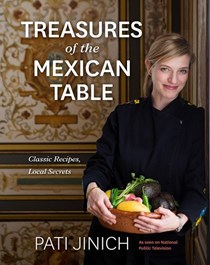 Treasures of the Mexican Table by Pati Jinich: Pub date: 11/21 (US/CA/UK/AU) For her newest book, Pati Jinich brings home the signature recipes that home cooks, market vendors, and chefs have shared with her as she crisscrossed her native country for the past decade. For more details see this sneak peek.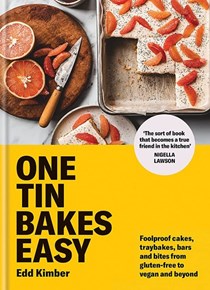 One Tin Bakes Easy: Foolproof Cakes, Traybakes, Bars and Bites from Gluten-free to Vegan and Beyond: Pub date: 10/21 (UK/US/CA/AU/NZ): One tin, 70 bakes – whether you want cookies or cakes, pastries or desserts, something fruity, chocolatey or nutty, baking just got even easier. Every bake can be made in the 23 x 33cm (9 x 13in) tin used in Edd's previous book, One Tin Bakes, but Edd will also offer guidance on baking in a 20 x 20cm (8 x 8in) square tin as well as a loaf tin, making these perfectly simple bakes for everyone to try, whatever equipment you have on hand and whoever you're baking for. For more details see this sneak peek.
Baking with Dorie: Sweet, Salty & Simple by Dorie Greenspan: Pub date: 10/19/21 (US/CA/UK/AU): Dorie's latest baking tome does not disappoint. Filled with the great one's tested recipes and beautiful imagery, it is a must have. For more information see this sneak peek.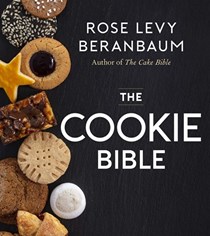 The Cookie Bible by Rose Levy Beranbaum: Pub date: 11/2021 (US/CA/UK/AU): Rose's latest tome is filled with a wealth of deliciousness. The chapters are organized as follows: Rolled by Hand, Dropped or Piped, Shaped by Hand, Rolled and Cut, Holiday Cookies, Bar and Cake Cookies, Meringue and Candy Cookies and Extra Specials. For more information see this sneak peek. Publication moved to Oct/Nov 2022.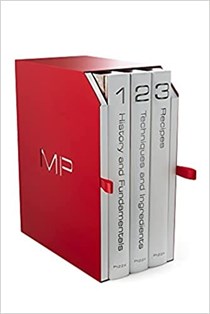 Modernist Pizza ("MP") by Nathan Myhrvold and Francisco Migoya: Pub date: 10/2021 (US/CA/UK/AU). We have been waiting for the next installment from the Modernist Cuisine team and our patience is being rewarded this October. This is the ultimate deep dive into pizza, one of the world's global beloved foods. From what type of water makes for better pizza to does a mixer make a difference, MP covers it all. Learn more in our sneak peek post.
Ottolenghi Test Kitchen: Shelf Love by Yotam Ottolenghi and Noor Murad: Pub date: 9/2021 (UK/NZ/AU); 10/2021 (US/CA): This book is the first in an innovative new series for the busy home cook. All the signature Ottolenghi touches are here – big flavours, veggie-forward dishes, diverse influences – but are distilled to maximise ease and versatility. The #OTK books will share the Test Kitchen's tried-and-tested recipes, with ways to tweak and modify them using whatever ingredients you have to hand. Designed in an interactive notebook style, they feature suggestions to adapt, spaces to write notes, and free-flowing Insta-inspired photography.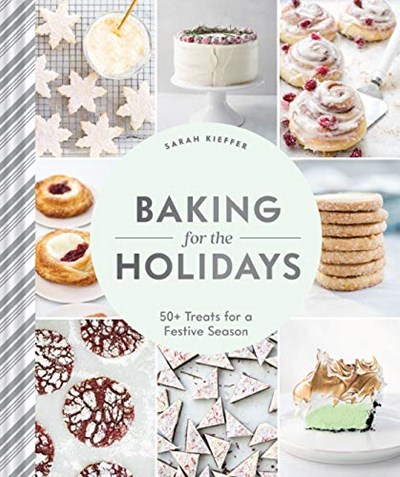 Baking for the Holidays: 52 Cozy, Seasonal Treats to Get You through the Winter by Sarah Kieffer: Pub date: 9/2021 (US/CA/UK/AU/NZ): Fresh off the hot trail of her wildly successful 100 Cookies, Sarah is back with a book decked out for the holidays. Delight family and friends with edible gifts and whip up some delicious baked goods to treat yourself through the long winter months after the holidays have ended. Recipes include: Triple Chocolate Peppermint Bark, Meyer Lemon-White Chocolate Scones, Pear-Almond Danish Bread, Hot Chocolate Cake, and Pumpkin Pie with Candied Pepita Streusel.
Advent: Festive Bakes for the 12 Days of Christmas and Beyond by Anja Dunk: Pub date: 10/2021 (UK/US/AU/NZ/CA): Anja's cookbooks are special – Strudel, Noodles and Dumplings is a must own for anyone who loves German food. If you take Anja and add baking and the holidays, you have a very happy Jenny. This book is filled with all the baking joy of the season and sprinkled with German traditions such as narrative on the Christmas markets and the history behind certain baked items. Biscuits, cakes, stollens, breads, rolls and more are overflowing from this gorgeous book!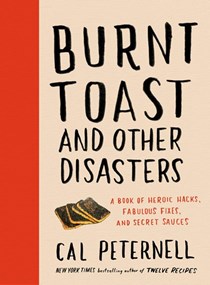 Burnt Toast and Other Disasters: A Book of Heroic Hacks, Fabulous Fixes, and Secret Sauces by Cal Peternell: Pub date: 9/2021 (US/CA/AU); 10/2021 (UK). Yes, there are recipes utilizing "very well done toast" as well as "really roasted vegetables" "overcooked turkey" "mushy rice" and the like. This is a guide to recovering from even the worst kitchen mistakes, making bad food good and making good food even better. There are dishes that start with canned beans, instant soup mix and more. This isn't "semi-homemade" this is a collection of recipes from a top chef to handle all those missteps even the best of us make and those nights we need to throw together a meal with a can of cannellini beans as the main ingredient.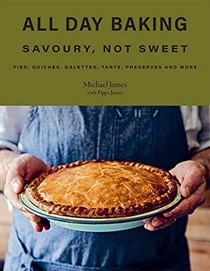 All Day Baking: Savoury, Not Sweet by Michael and Pippa James: Pub date: 7/2021 (UK/AU/NZ); 9/2021 (US/CA): This is a baking book for the savoury lover. Michael is a Michelin-restaurant chef by training who was drawn early to the art, precision, and satisfaction of baking. In this, his second book, he turns his attention to the pasties of his UK childhood, the pies he creates today for his young family, and the quiches, sausage rolls, palmiers and galettes that have earned him a cultish following in Australia and beyond. As well, he delivers a master class in pastry – from puff to rye to vegan and gluten-free – gifting readers a foundation knowledge that sets them on a path to their own freewheeling baking adventures.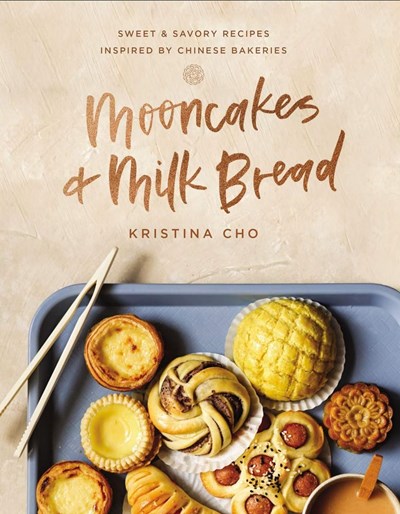 Mooncakes and Milk Bread: Sweet and Savory Recipes Inspired by Chinese Bakeries by Kristina Cho: Pub date: 10/2021 (US/CA/UK/AU): Over the last few weeks, I have been studying the electronic version and am so impressed with the beauty and thoroughness of this book. From how to shop at an Asian market to how to rescue collapsed dough, from myriad step-by-step photographs of folding techniques to highlights of Chinese bakeries around the US, this stunner of a book has it all. I've been buying molds and other items for a while in anticipation of this release as well as to use with The Way of Kueh and I am ready to bake! This is one of my most anticipated titles of 2021.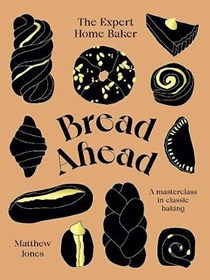 Bread Ahead: The Expert Home Baker: A Masterclass in Classic Baking by Matthew Jones: Pub date: 10/21 (US/CA/UK/AU/NZ) This long-awaited follow up to Jones' Baking School features 90 fool-proof, classic baking recipes, with both sweet and savory staples and plenty of seasonal favorites. Sprinkled throughout this beautiful book are cross-sections depicting the anatomy of a particular baked good (i.e., anatomy of a ciabatta) and many progression photos guiding us to stretching/folding/braiding doughs. The classics are here such as Treacle tart, Babka rolls and Croissants as well as recipes for what are sure to be new classics: Pumpkin special doughnuts, Lentil rolls and Herby mushroom buckwheat tart.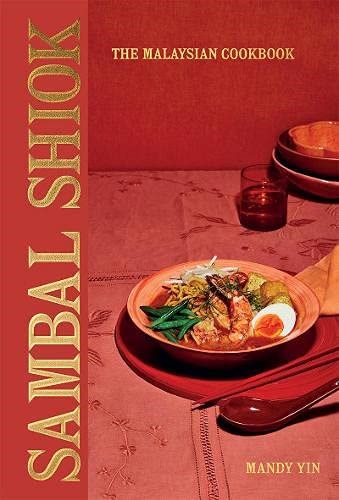 Sambal Shiok: The Malaysian Cookbook by Mandy Yin: Pub date: 10/2021 (US/UK/AU/CA/NZ): This book is a vibrant collection of 75 Malaysian-inspired recipes that were handed down from Yin's mother as well as those that she has developed for her cult London restaurant. Here you will find Chicken satay next to a recipe for a Satay burger and Malaysian fried chicken beside Malaysian fried cauliflower. A beautiful blend of classic, fusion, hawker meets home style, dishes await us here.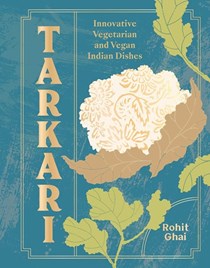 Tarkari: Innovative Vegetarian and Vegan Indian Dishes with Heart and Soul by Rohit Ghai: Pub date: 10/2021 (US/CA/UK/AU/NZ): Ghai has gained a reputation for colourful, flavour-rich curries that showcase both classic and lesser-known Indian flavours. Tarkari, meaning 'vegetable' in Urdu, is Rohit's first book and similarly celebrates this diverse heritage – but on a more personal, homely note. Packed with innovative vegetarian and vegan dishes, it pays homage to the food his parents ate. This is a beautiful book filled with recipes that vegans and carnivores can appreciate.
The Cake Book: 60 Delightful Baked Goods For Any Kind of Celebration by Rebecca Firth: Pub date: 12/2021 (US/CA/UK/AU). Since the publication of The Cookie Book, I've been waiting for Rebecca's next book and the wait is nearly over. Angel food cake with blood orange curd whipped cream, Lemon olive oil chiffon cake and Fresh strawberry cinnamon roll cake with lemony glaze are just a few of the cakes in this gorgeous book! We will have an EYBD Preview for you soon.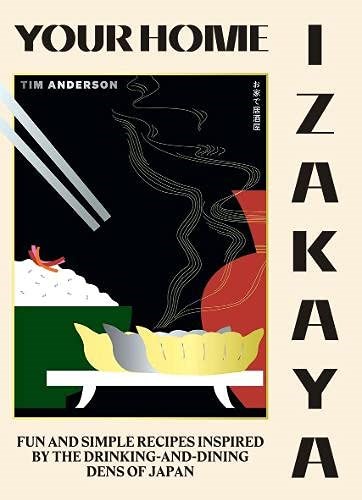 Your Home Izakaya: Fun and Simple Recipes Inspired by the Drinking-and-Dining Dens of Japan by Tim Anderson Pub date: 10/2021 (US/UK/CA/AU/NZ): Tim's books are nothing short of spectacular. I say that as a cookbook lover and lover of all things Japanese. Izakaya (居酒屋) is made up of three kanji (system of Japanese writing) meaning, in order, "stay-drink-place." A spot to grab a drink, settle in, and get comfortable. Izakaya began as sake stores that allowed their customers to drink on the premises, and, over time, they began to serve food as well. The food is simple to prepare but big on flavour, making it conducive to sociable snacking in between gulps of booze. Pepper steak with garlic soy sauce, Cheese and onion gyoza, and Karaage 6.0 (the sixth version of fried chicken that Tim has written.) I am very excited for this title.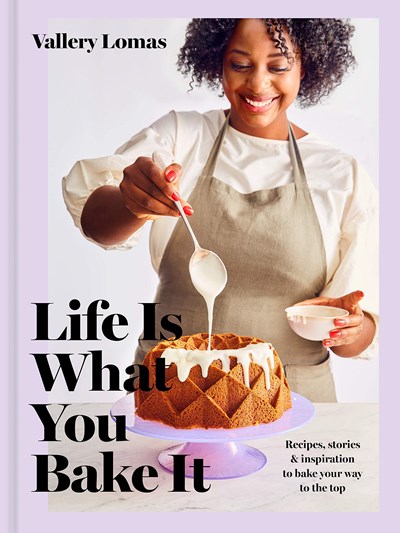 Life Is What You Bake It by Vallery Lomas: Pub date: 9/2021 (US/CA/UK/AU): This first offering from a winner of The Great American Baking Show is pure brilliance. The book is divided into chapters beginning with morning treats, followed by en France, cookies and bars and so forth. The first recipe is for the tallest, most flaky biscuit I have ever seen and it just gets better. Bakers start your ovens you need this title!
Take One Fish: The New School of Scale-to-Tail Cooking and Eating by Josh Niland: Pub date: 8/2021 (AU/UK/NZ/US/CA) Josh's first book The Whole Fish Cookbook was a James Beard winner in two categories in 2019 and an ABIA and an André Simon winner and I can predict this second title will receive similar accolades. Stunning imagery, in-depth coverage of all things seafood and tempting recipes await you in this magnificent collection of recipes and knowledge.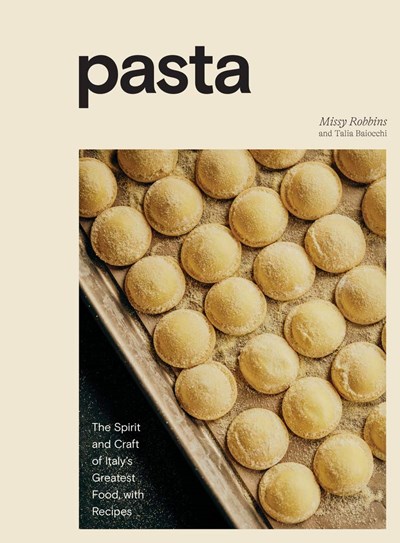 Pasta: The Spirit and Craft of Italy's Greatest Food, with Recipes by Missy Robbins and Talia Baiocchi: Pub date: 10/2021 (US/CA/UK/NZ/AU) A stylish, transporting pasta master class from New York City's premier pasta chef, with recipes for 40 handmade pasta shapes and 100 Italian American, regional Italian, and modern dishes. This is another stunner of a book – and I am sure you are growing weary of me writing this – but publishers and authors are kicking butt and taking names. If you love pasta and are serious about creating greatness in your home kitchen, buy this book.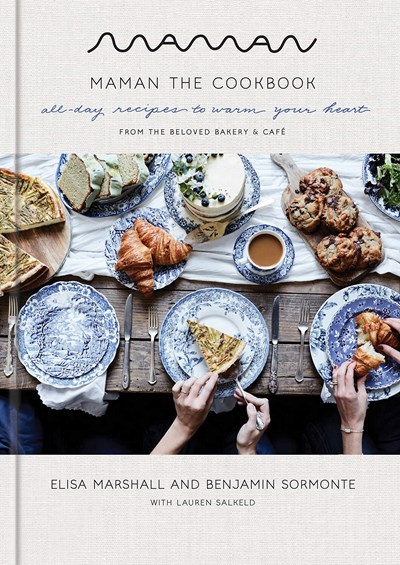 The Maman Cookbook: All-Day Recipes to Warm Your Heart by Elisa Marshall and Benjamin Sormonte: Pub date: 9/2021 (US/UK/CA/AU/NZ) "Maman" means mother in French. The owners of the elegant and charming New York City-based collection of cafés share the recipes of some of their bestselling baked goods and dishes alongside brand-new ones. This collection of 100 recipes spans breakfast to dessert and everything in between, all united by the sense of family-inspired tradition. Cherry-rosemary crumble, Brandy brioche French toast with espresso mascarpone and Curried cauliflower with pickled cucumbers, pomegranate and mint yogurt are a few examples. This book is all kinds of beautiful.
Black Food: Stories, Art, and More than 75 Recipes from Across the African Diaspora by Bryant Terry: Pub date: 10/2021 (US/CA/UK/AU/NZ): Filled with essays, artwork, and unbelievable recipes from Black culinary stars – it is spectacular. Gorgeous imagery fills this book. Pieces from Michael W. Twitty, Jessica B. Harris PhD, Erika Council and her Buttermilk biscuits and more, Yewande Komolafe's (look for Waffles + Mochi: The Cookbook coming soon) Skillet cakes and so much more. This is a book destined for awards.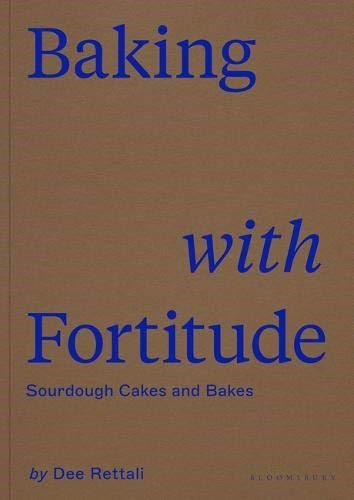 Baking with Fortitude: Sourdough Cakes and Bakes by Dee Rettali: Pub date: 10/2021: (UK/AU/NZ) 12/2021 (US/CA): Dee walks us through how to bake with the fruits, spices, and herbs we have around us, loading our bakes with natural flavor and sparing ourselves piles of sugar and artificial flavors. Then, sharing two exciting new techniques that form the essence of craft baking, Dee teaches readers how to bake with a starter and, secondly, to ferment the batter itself. Whether you eat it like a traditional cake or slice it up and eat it like bread, these cakes will be delicious longer than any cake you've ever made.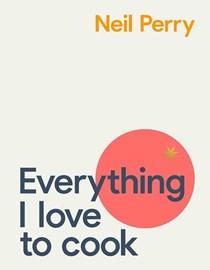 Everything I Love to Cook by Neil Perry: Pub date: 9/2021 (AU) and Everything I Love to Cook Pub date: 12/2021 (US/UK): From the amazing Neil Perry comes 250 recipes with tips and techniques to set you up for success every time. This is a masterclass from one of the brilliant Australian chefs of our time. Lovely photography and a wealth of culinary information are shared here.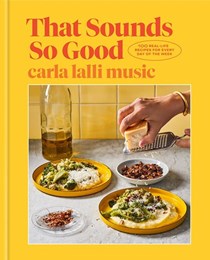 That Sounds So Good: 100 Real-Life Recipes for Every Day of the Week by Carla Lalli Music: Pub date: 10/2021 (US/CA) and That Sounds So Good (UK/AU): The recipes here are organized by needs we all have: quick stovetop suppers and one-pot meals for weeknights, big salads and grain bowls if you want to burn a little cleaner, and lazy lunches and all-day roasts for the weekend.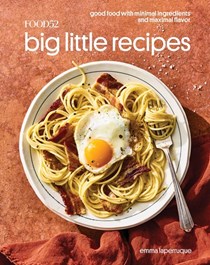 Food52 Big Little Recipes: Good Food with Minimal Ingredients and Maximal Flavor by Emma Laperruque: Pub date: 11/2021 (US/UK/CA/AU/NZ): Inspired by Food52's award-winning column, this clever cookbook features 60 new recipes that'll deliver wow-worthy results in five, four, three or, yep, even two ingredients.
Med: A Cookbook by Claudia Roden Pub date: 9/2021 (UK/AU/NZ) and Claudia Roden's Mediterranean by Claudia Roden Pub date: 11/2021 (US/CA): Join world-renowned food writer Claudia Roden on a culinary journey across the Mediterranean, all from the comfort of your own dinner table.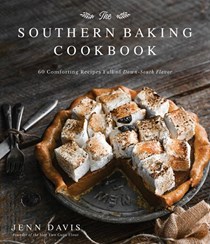 The Southern Baking Cookbook: 60 Comforting Recipes Full of Down-South Flavor by Jenn Davis: Pub date: Moved to 1/2022: The author is behind the award-winning Two Cups Flour blog and invites you on a tour of decadent southern flavors. Every single recipe is infused with Jenn's affection for comforting southern baked goods, sourced from her kitchen in Nashville, Tennessee.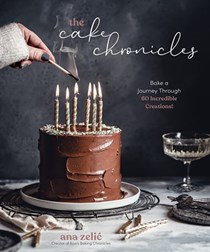 The Cake Chronicles: Bake a Journey Through 60 Incredible Creations! by Ana Zelic: Pub date: 12/2021 (US/CA/UK/AU): Awe-inspiring cakes are just a page away in this cookbook that is positively overflowing with beautiful, scrumptious recipes.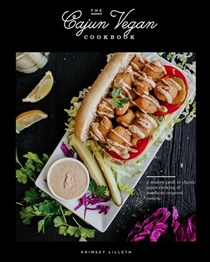 The Cajun Vegan Cookbook: A Modern Guide to Classic Cajun Cooking and Southern-Inspired Cuisine by Krimsey Lilleth: Pub date: 11/2021 (US/CA/AU) 1/2022 (UK/NZ): The chef and founder of the popular Los Angeles restaurant Krimsey's Cajun Kitchen delivers an amazing debut cookbook. This book features 120+ recipes inspired by the Big Easy. Plant-based cooking/cookbooks have come a long way and this one is filled with recipes you will want to make for your family and friends. Cinnamon s'mores French toast roll-ups, West coast pistolettes (stuffed and fried bread rolls) and Almost-dessert twice baked sweet potatoes are just a couple recipes that caught my attention – the book is filled with those attention grabbing dishes. Vegan/carnivores/vegetarians – grab this book!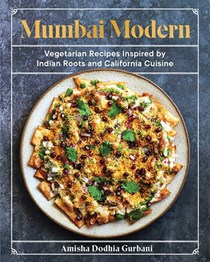 Mumbai Modern: Vegetarian Recipes Inspired by Indian Roots and California Cuisine by Amisha Gurbani: Pub date: 11/2021 (US/CA/AU) 12/2021 (UK/NZ): The blogger behind The Jam Lab offers 100 recipes, complete with her stunning photographs, including breakfasts (Whole wheat pancakes with ghee-sautéed banana and cardamom); appetizers and salads (Lentil fritters and yogurt sauce); mains (Masala veggie burgers); bread, rice, and snacks (Poori, Roti, Panzanella); sauces, dips, and jams (Avocado cilantro pepita sauce); desserts (Blood orange and hibiscus tart); and drinks (Kumquat ginger cinnamon whisky sour). This is a vibrant book filled with tempting dishes!
How to Cook: The 100 Essential Recipes Everyone Should Know by Darina Allen: Pub date: 9/2021 (UK/AU/NZ) 10/2021 (US/CA): Ireland's grande dame has a new book offering recipes that we all must have in our repertoire . Darina is all about healthy, sustainable family food and this is her up-to-date take on what a new generation needs to know for creating tasty, nutritious, waste-less dishes at home. Darina's mission is to ensure that no one should leave home or create a home without knowing the basics of how to create good food from scratch using healthy ingredients.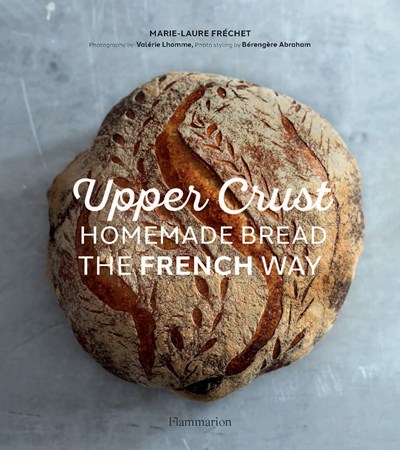 Upper Crust: Homemade Bread the French Way by Marie-Laure Frechet: Pub date: 9/2021 (France/UK/AU/NZ); 11/2021 (US/CA): Eighteen bakers share their knowledge and recipes in this magnificent book that is a cookbook, a piece of art, and a trip to the best of bakeries in the world. The first 200 pages are devoted to the mechanics and technique of bread baking: scoring, kneading and more with a wealth of information and photographs. The recipes start on page 201 and they are impressive and labeled per difficulty level. There is a chapter on traditional breads from all around the world, such as pita, focaccia, bagels, Georgian khachapuri, and Norwegian polar bread are reinterpreted in the French style. This will be a must have for the bread baker.
While I haven't seen a pdf of any of the following titles yet I am excited about their release. As soon as I have more information, I will update this preview post. (Updated 7/29/21)